I've only been wet shaving since the summer of 2017, but you would never guess that from my collection of software in the den. I've always been interested in the *old school shave*.  I'm pretty sure I stumbled across a safety razor at my grandparents when I was young and it stuck with me.  I remember Dad having old westerns on and the hero would bring out a blade/strop and get to work.  I'm enamored with the idea of passing this on to my son as a right of passage.  I learned to shave on my own with whatever electric razor my pops had lying around.  I look forward to teaching my son how to lather and 3-pass for BBS.  I will have a razor to pass on to him when the time comes.  I'm hoping I can locate one from my grandfather, the former barber, carrying on some history.  As you can see, wet shaving has turned in to a bit of a passion and I always look to try new gear or chat with like minded individuals about the hobby.
First Razor:
RazoRock 3 piece OLD TYPE Open Comb DE
First Brush:
Omega Boar
First Soap:
Italian Barber Amici
Current Favourite Setup:
Karve CB, Paragon Plisson Synthetic, Thirsty Badger lather bowl
If was was forced to choose 1 blade and 1 soap:
PAA Black Bot, Gillette Wilkinson Sword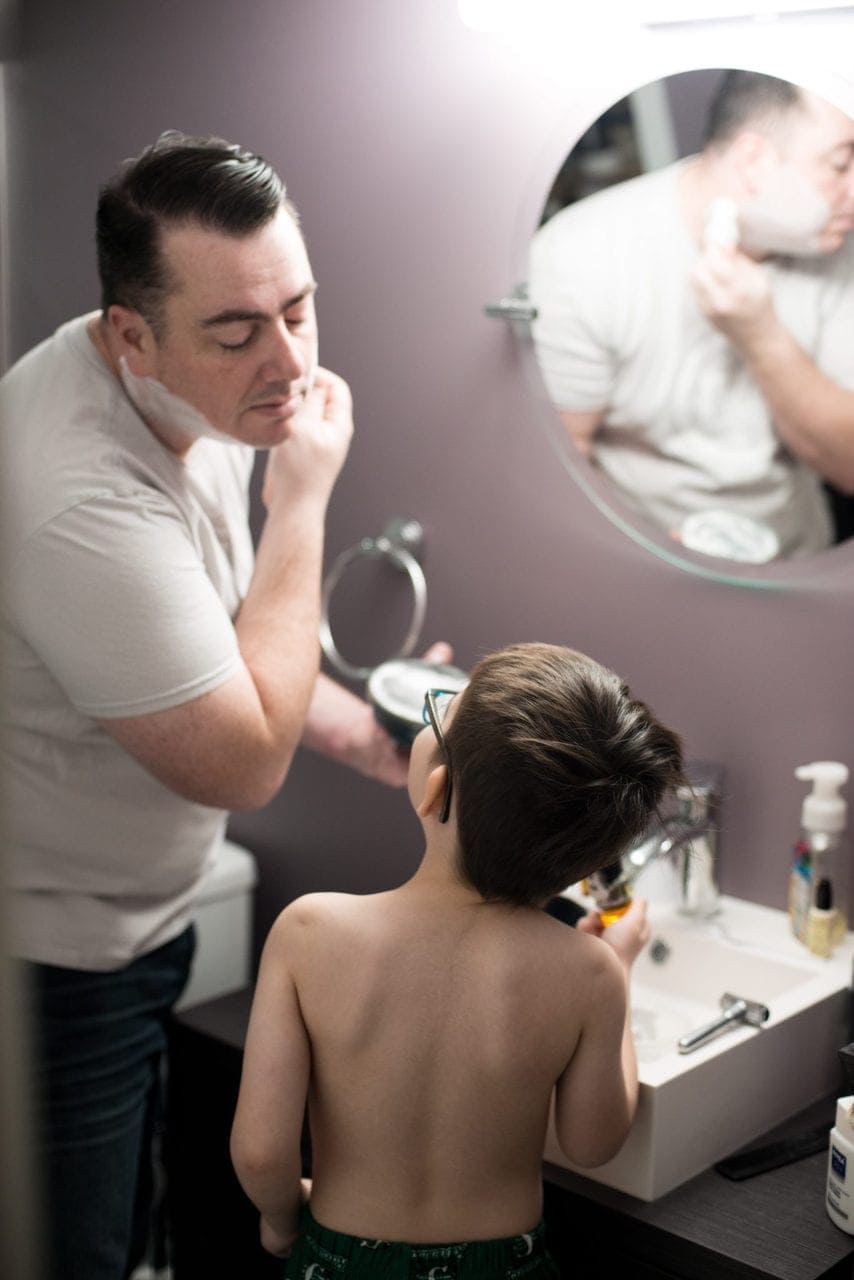 When I'm not busy chatting *shave* I can often be found at a ball diamond playing slopitch. In the winter I can also be found at the gym or at a curling rink. I'm IT guy by trade, so I love to tinker with web stuff, and automating absolutely everything in my house. I also spend time assisting my wife Erin with all the techy aspects of her business Finelite Photography & Design. If you see any really nice photos on the website or if you really like our logo, she gets all the credit 🙂
I'm in the city of Warman, Saskatchewan. It is a city just on the outskirts of Saskatoon. If you are ever in the area and want to talk shave, look me up.
Happy shaving!
– J