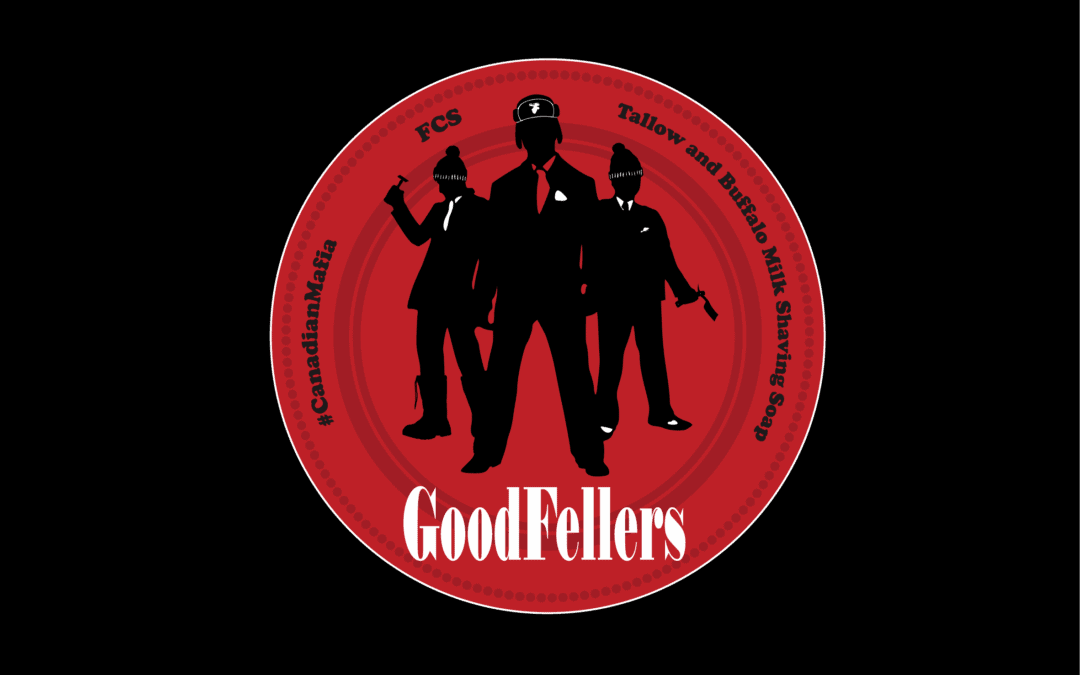 This one has been in the works for a while and when it was finally ready, we decided to test the waters with a small release.  In the early days of the BBS.Live show, the running gag was the amount of Canadians winning prizes.  The term #CanadianMafia was coined and at that moment I knew I wanted to do something with that.  We created a #CanadianMafia tshirt design, but I had something more in mind.  I've always had this vision of doing some limited releases with Canadian artisans to promote the awesome work they do and Randy with First Canadian Shave was a logical first choice.  His software base is fantastic and he was also along for the BBS.Live hijinx.
And so we bring you GoodFellers.  This is based on Givenchy Gentleman Boisee.  Scent notes are Black Pepper, Geranium, Coriander, Iris, Cacao Pod, Cedar, Woodsy Notes, Sandalwood and Patchouli.  This is a woody spicy scent with a bit of a chocolate touch and a nice little bit of Iris punching through.  It is a great dressed-up gentlemanly scent, perfect for those mafia types.
It is soft launching today at 12:00EST on the First Candian Shave website.  Should there be demand, we will look at doing this in a larger release.  We hope you love this scent as much as we do.  While you are there, be sure to check out his very popular season release of Dickens Cider.  It is a holiday must.