Razor: Phoenix Artisan Accoutrements DOC
Blade: Gillette Wilkinson Sword
Brush: Paragon Synthetic
Soap: Prohibition Style Peaky Blinders
Other: Thirsty Badger lather bowl
#samplesaturday Well I have made it back from vacation but I've been a little slack on posting of late. Let's just say it has been a frustrating week and a bit. We had a massive failure with your website infrastructure host which meant I had to bring this website (and all the others I host/manage as an IT guy) back from the dead from the provider's corrupt backups and versions of the site I had brought down to my own system. Needless to say, I have begun the process of moving to another provider that stands by their backups. Fun times trying to fix website issues via an iPhone while on the road.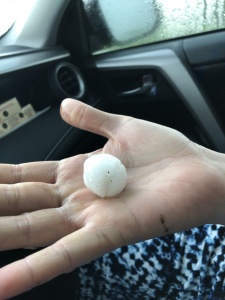 Speaking of on the road, our travels took another fun turn as we ran into a massive hail storm on our way to a wedding. Our vehicle took a beating so now we are waiting on the insurance inspection to find the next step. And then finally, when we got back off the road, I found my main server at home was always suffering from a failure. I'm still in the process of getting everything right, but I feel like I'm finally at the tail end. Fun times. Anyways, on to the soap.
I've been seeing this Peaky Blinders soap pop up in a bunch of my feeds lately, and knowing I had a sample, I decided today was the day. This is the Prohibition Style's take on Dr. Harris Arlington. Described as notes of Neroli (derived from bitter orange tree bud), Fern, Citrus and light Vanilla. For me, the scent wasnt a big win. It was OK, but not something I would normally reach for. But scent is subjective. Performance was good. Not the big pillow lather I live for, but still very good cushion, slickness and post shave. A reminder, you don't need that huge pillow lather to get a great shave, I just like it because it looks so damn pretty 🙂 As you can see though, I got enough lather in the bowl to do 10 shaves, I am really happy with the new formulation Justin is using.
The PAA DOC is a fun little razor. Very mild but efficient enough and is one of the cooler looking razors I own. It is one of the few razors I can go ATG under my nose with 0 irritation. Full BBS smooth shave today.
And the lather bowl, one we have up for grabs in the store, super comfortable in the hand, big enough for a monster brush, and works a damn fine lather. The Paragon popped a fantastic lather in this bad boy. A great shave to start the weekend….. now back to the computer issues.