Razor: George Wostenholm & Sons Celebrated 6/8 Near Wedge
Brush: Copper Hat 2 Band Badger
Soap: Phoenix Artisan Accoutrements Black Bot
Aftershave: Phoenix Artisan Accoutrements Black Bot Splash
Other: Black Belt Cologne by Leeming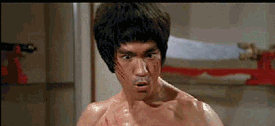 Black Bot has been a favourite scent of mine since I picked the set up over a year ago. It is an awesome vintage 60s musk. Scent notes on Black Bot are Bergamot, Lavender, Labdanum, Oakmoss, Cedar, Tonka Bean, Musk. For those that don't know, this is Phoenix Artisan Accoutrements homage to Black Belt by Leeming. Leeming was the company that brought us Hai Karate back in the day. This is Hai Karate's little known cousin. It was released initially in 1968 at a time when martial arts seemed to be all the rage. Having owned PAA's homage to both Black Belt (Black Bot) and Hai Karate (Lo Haiku) I can say I much prefer Black Belt. To me it is much less artificial and cloying. I feel like the scent stands the test of time much more.
Since picking up the set I've always thought how cool it would be to get my hands on the OG Black Belt cologne. Occasionally I'd hop on Ebay or Etsy and search for the scent. Typically I'd find a few results, mostly empty and over-priced. But luck was on my side this week. I stumbled across this listed, pretty much full with the original box (and $4 original price tag) for a great price. To my surprise, it was from an antique store located not far from my home town and in my current province. I quickly sniped it and being so close it arrived in just a few days.
I nervously opened the bottle waiting to sniff how an almost 50 year old bottle of aftershave would smell……. fantastic. PAA did a bang up job on the dupe as it smells pretty bang on. Having the bottle pretty much full did a great job of preserving this vintage scent.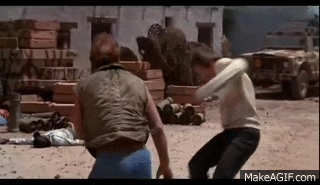 So today I'm channeling my inner Chuck Norris and rocking some epic 60s musk, and I couldn't be happier 🙂