​Well the last drop I let my wife name the pottery, this time I get the honours.  I decided to pull something from my childhood and so today you get the M.A.S.K. drop.  This was one of my favourite shows/toys when I was a kid and the theme song is still one of the best.  We have a selection of bowls and mugs this drop for your shaving pleasure.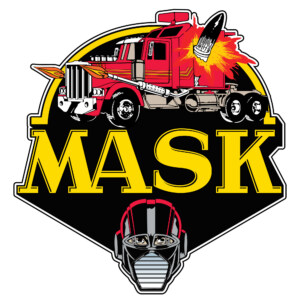 Thank you for your continued patience and interest in our products.  Hopefully, there is something in this drop that catches your eye. The link to the online store can be found at the bottom of the galleries (or Lather Bowls / Mugs & Soakers for those that don't get that far in emails) and will be stocked at the time of the drop.
All for now – Jared
MERCH
Oh yes…. and if you are a fan of 'merch' we have added 3 new designs to our store…. the Shanadian, Graffiti Logo and Canadian Eh?
These ship direct from our supplier (they won't be shipped with any pottery ordered) and they are available on the website for purchase right now!  No waiting for the drop!
How much do your bowls / mugs / soakers cost?
At the time of this writing, lather bowls: between $47.50CAD – $52.50CAD, mugs/soakers: $35.00CAD.  There is a currency selector on the website that allows you to see the converted price in USD at current currency rates and allows you to pay in USD should you prefer.
Can I get you to hold one of the items from the drop? Can I buy it right now?
Thanks for your interest but sorry no.  Based on the limited availability and our production limitations as a part-time maker, we felt this was the most equitable way for those who wanted something to get a chance.  Our website was built around this structure. 
Can you make me something in a specific size/style/colour? Do you do custom orders?
Thanks for your interest but unfortunately not at this time.  We only get limited time at our pottery facility so a drop is several weeks/months in the making.  Given the unpredictable nature of firing, oftentimes the end result comes out very different than we expect and every now and then we get a failure.  This unpredictability is one of the wonderful things that make each of our bowls unique but also makes it difficult to plan a custom around.  We just don't feel comfortable that we could deliver the custom order we would be proud of on a timeline we are happy with.  If custom is truly what you are looking for, I suggest reaching out to local potters in your area.  I'm sure you would have a potter who would love to do a custom design for you.
Why is shipping so high? Can you ship another method?
Sadly this is the cost of shipping in Canada.  Based on our location, we are really limited to Canada Post for our shipments.  Each of our products is weighed and measured and this information is then used with your shipping address at the time of order to do a live calculation of what it costs us to ship it to you.  After packing material, this number is usually within a few cents of accuracy. The exception is any of our print-on-demand items (apparel, logo mugs) that ship directly from our supplier.